Kolar Design showcased a complementary "Enchanted Forest" environment to the, "Our Homecoming" Charlie Harper mural light projection by We Have Become Vikings, as well as large-scale inflatable rabbits by Parer Studio at the corner of E. Court and Walnut Streets during BLINK Cincinnati, October 12-15, 2017 downtown. Special thanks to the Haile Foundation and Cincinnati Parks Foundation for partnering on the effort, as well as Sediment Design and the Motz Group for making the installation possible.
The Enchanted Forest theme celebrates not only Charley Harper as a signature artist of the parks, but how our parks are one of our city's biggest assets. We have more green space than any other city our size, and have created a new concept, a "Pop Up Park," overnight in a parking lot. The Park Board is donating lumber, the nest, and even labor to help us construct it. In addition, The Motz Group is donating the turf, labor, and installation (5000 feet of grass). It promises to be a great family venue.
"Kolar is proud to be co-creating with our artistic partners and practicing at the intersection of art, business and the community," says Kelly Kolar, president.
CONCEPT DESIGN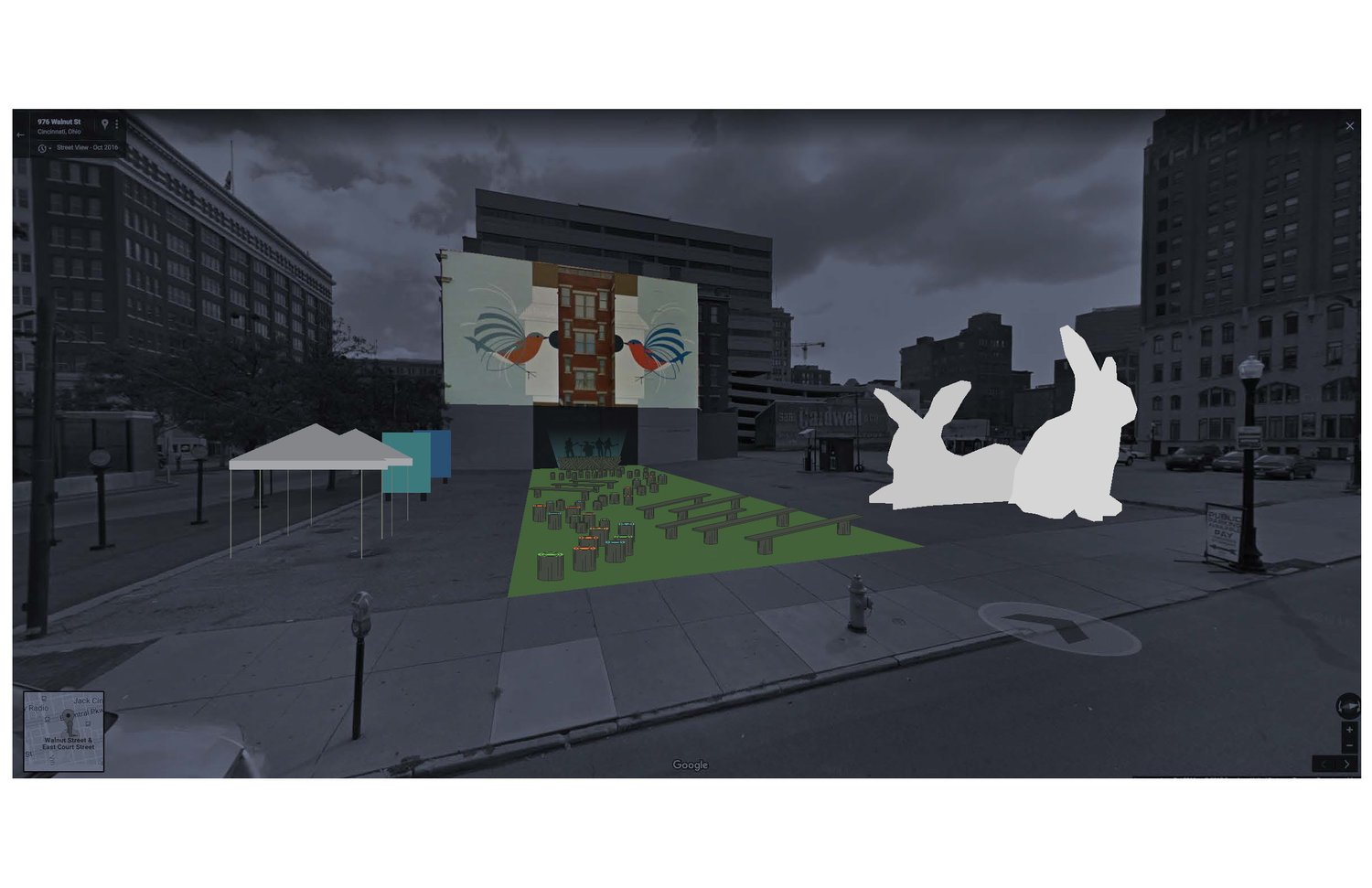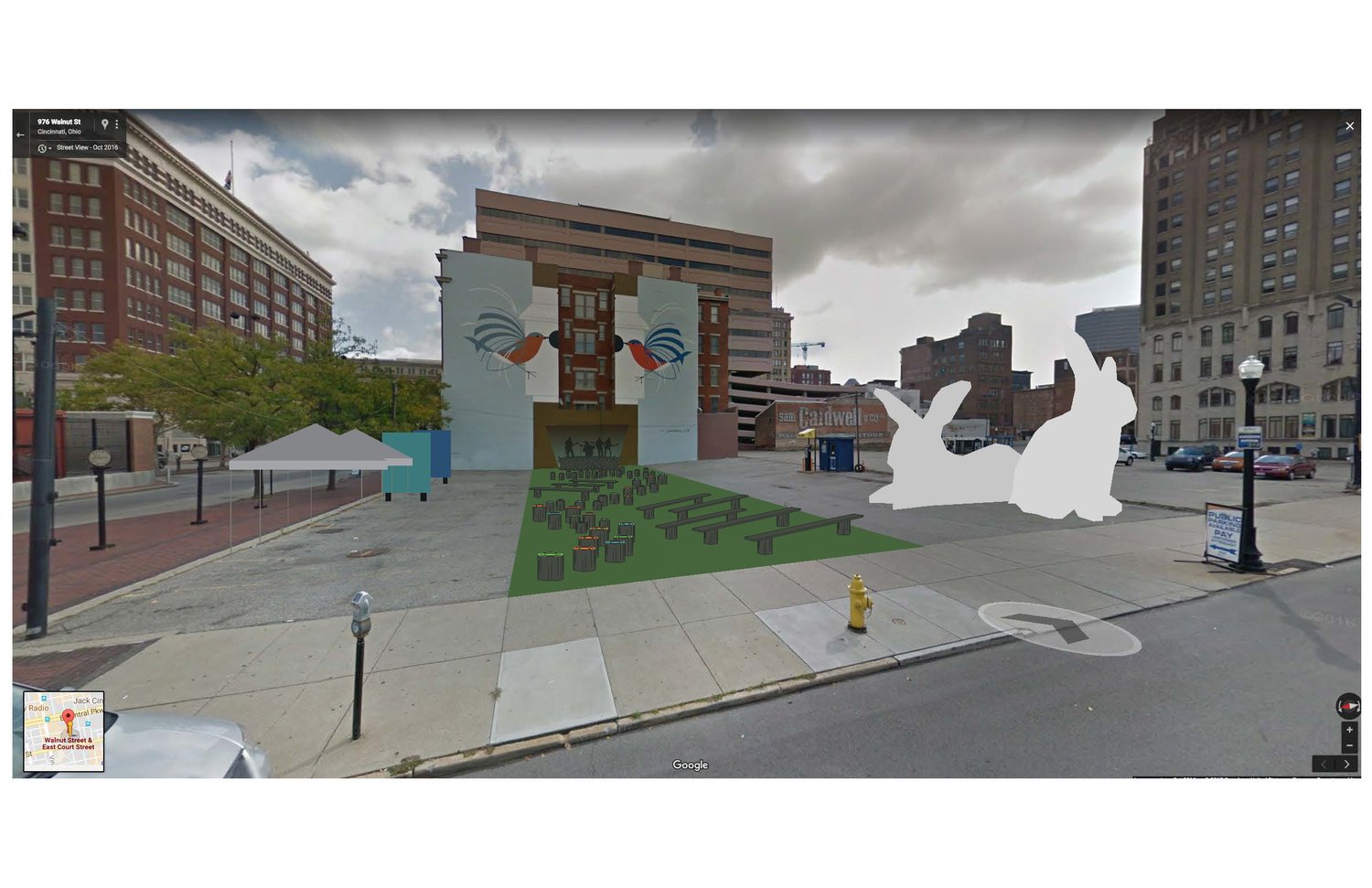 EVENT VIDEO